I love being an Orlando wedding photographer because I always find new locations and venues that are perfect for photographs.  A few weeks ago I photographed a wedding at the beautiful Shades of Green Resort in Walt Disney World.  The resort has many great locations, and I'm writing this blog post in order to give the viewer a sense of what goes through my mind as I'm photographing a wedding here.  When I arrive to photograph the bride's coverage, many times it begins with shooting the dress.  I start shooting it by itself, however I personally prefer the images when they include the bride.  My goal is to always tell a story and document real and genuine moments.  However, sometimes I have to set up the scene a bit so that I can help them create these moments in the best lighting scenario.  I always try to look for a different perspective to shoot too.  I am sucker for reflections and unique angles that draw the eye into the scene.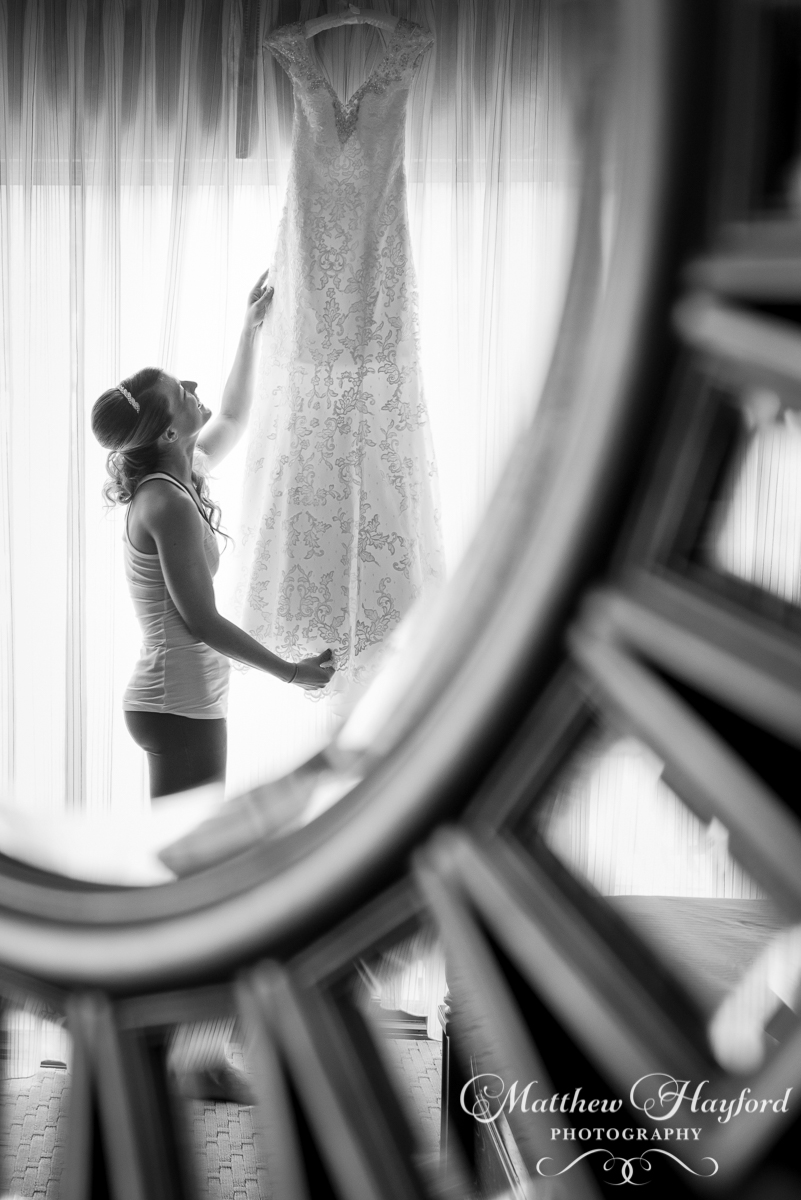 A lot of times there is not a whole lot of room to work either.  In these photos we were in the bedroom of the bride's hotel room suite.  The window creates a beautiful source of light that allows me to shoot in a number of different ways.  As I was shooting the previous photo I was looking for something unique and found another nice reflection in the bevels of the mirror.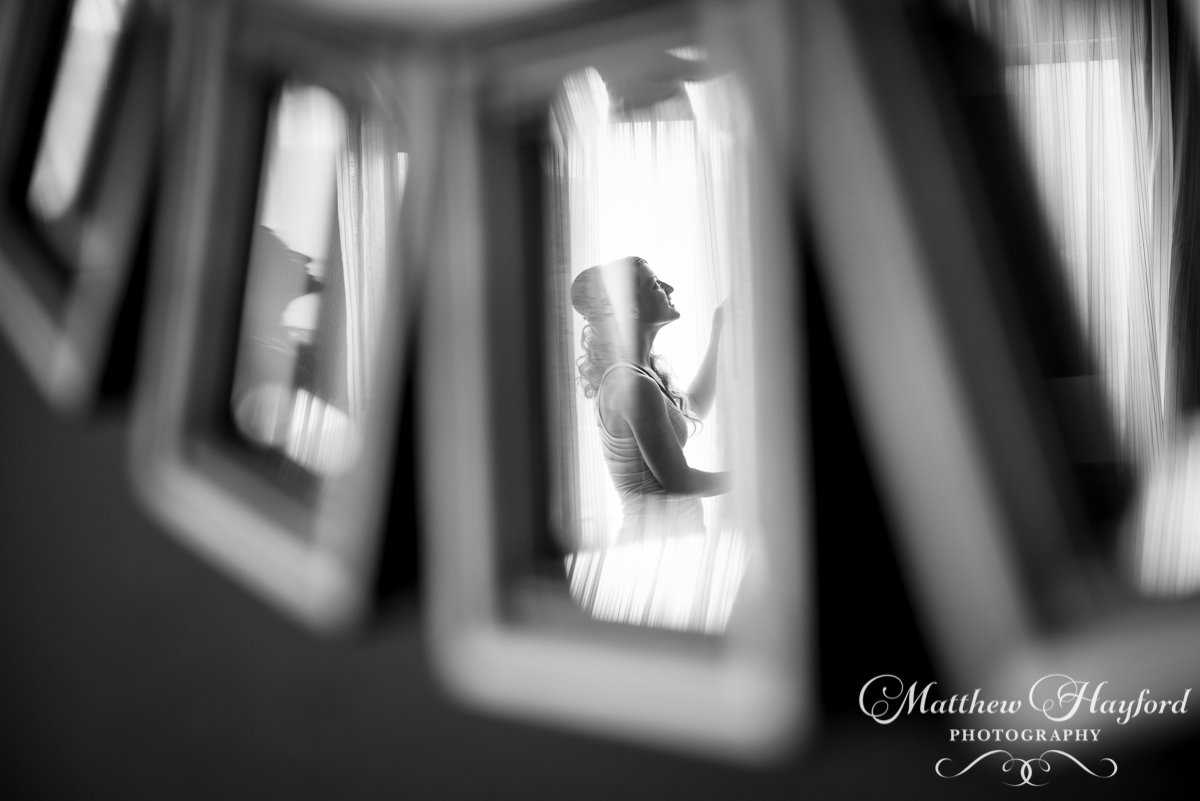 Do I "stage" or "pose" my shots? Answer: kind of. In this next shot, I found the best light, so I had the bride sit on a chair while her sister helped put on her shoes. Then I let real moments happen. They looked at each other a bit and laughed, then the bride looked out the window. This was one of the shots that stuck out to me most as the bride adjusted her dress as her sister slipped on the shoe.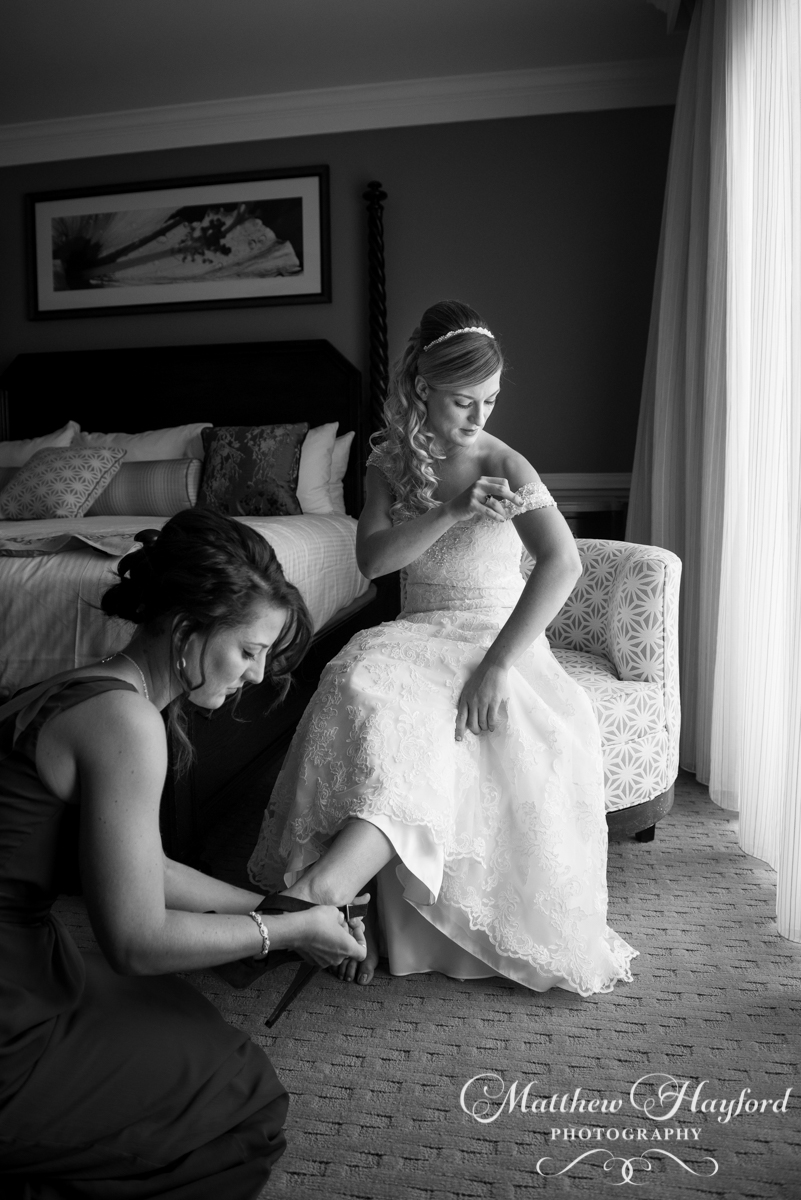 I love using light and shadow in a way that creates drama and mood in a photo. There was not a lot of room to maneuver in this hotel suite but there was beautiful light.  As the bride and her sister were getting ready, I had them stand by the window so I could capture some moments while they were putting on the finishing touches.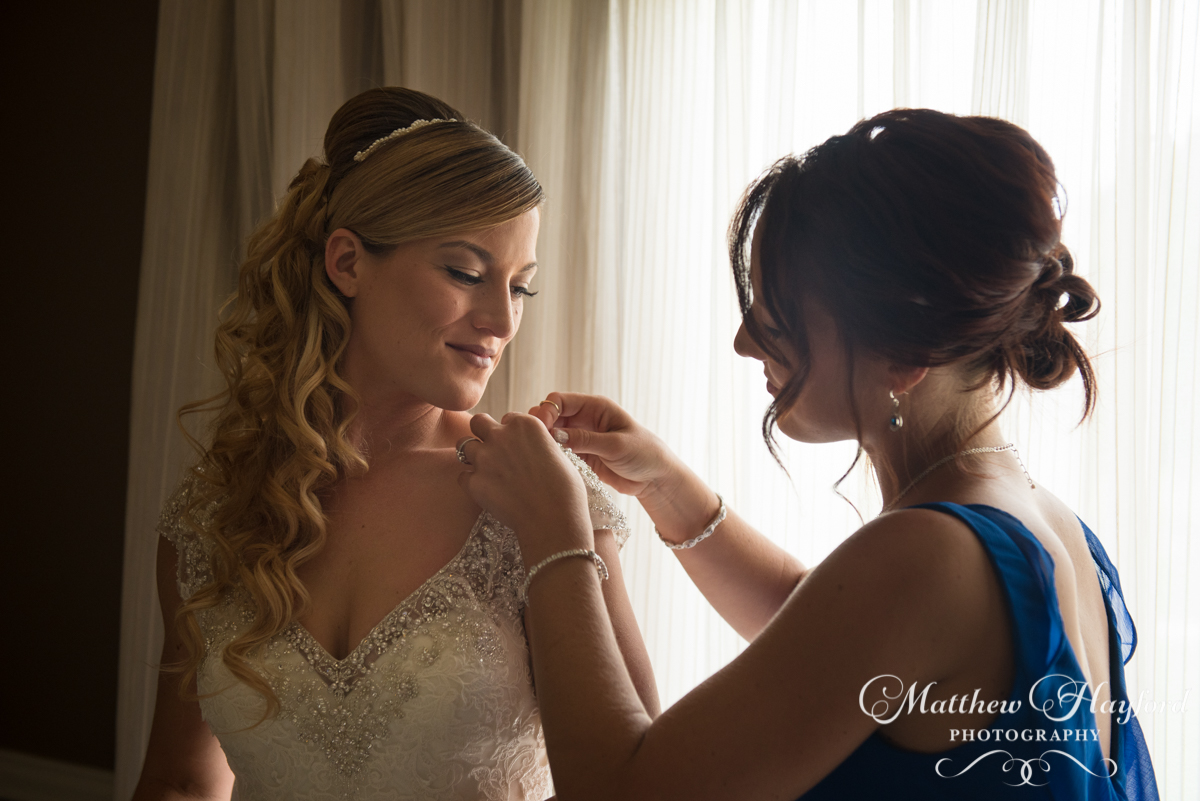 Just a few minutes before the bride would be walking down the aisle, the officiant stopped in to go over some final details. The bride linked arms with her mom and they quietly just looked at each other in anticipation of what was going to happen.  Their expression says it all and really needs no description. These are the kinds of moments that I love most during a wedding day.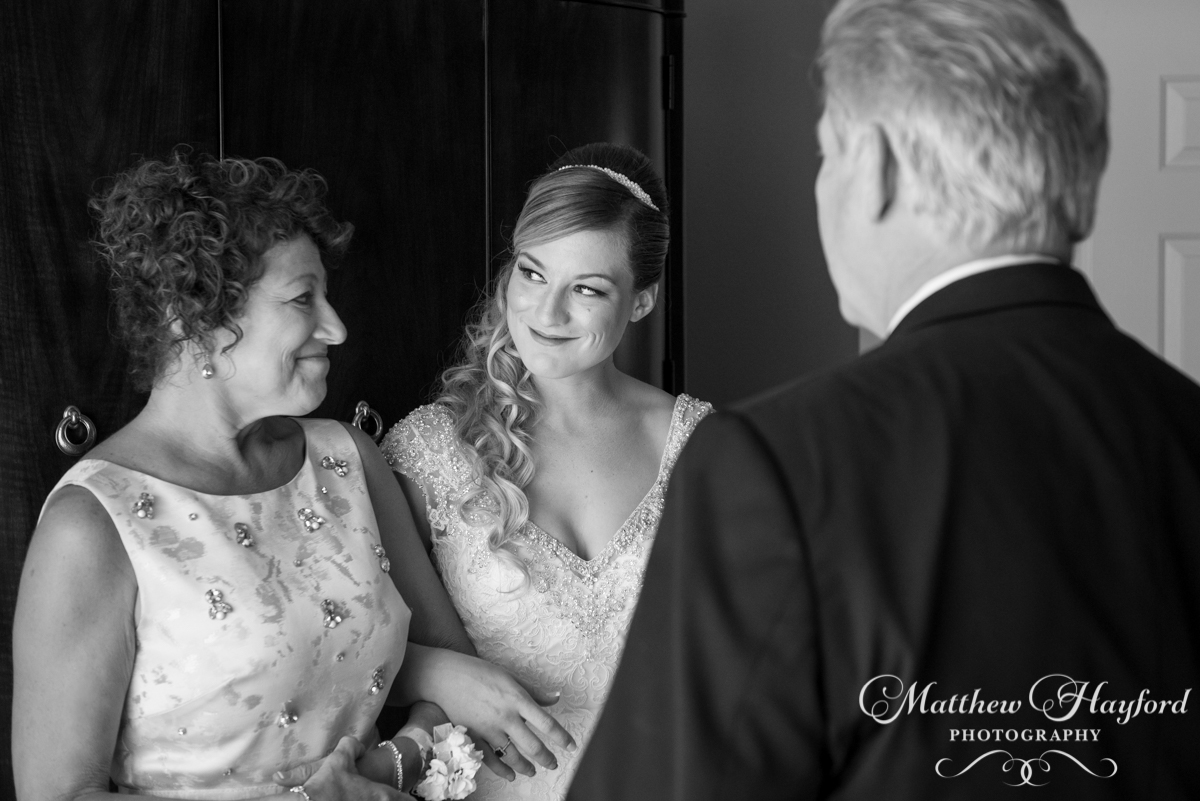 I always try to include mom in on the photos too because you can get some really great shots that they are going to love!  This bride was very close with her mom so my goal was to capture some beautiful moments of the two of them. I think we did!